ISUZU D-MAX PICK-UP RANGE
Single Cab 4x2
Utility models
Range from*
£16,204
View range
Arrange a demo
Single Cab 4x4
Utility models
Range from*
£18,504
View range
Arrange a demo
Extended Cab 4x4
Utility & premium models
Range from*
£19,304
View range
Arrange a demo
Double Cab 4x4
Utility & premium models
Range from*
£20,104
View range
Arrange a demo
Award Winning Isuzu D-Max
The multi award-winning Isuzu D-Max has been awarded What Van? 'Pick-up of the Year' for the second consecutive year, a testimony to Isuzu's ongoing desire to provide the best working pick-up for professionals.
The award-winning Isuzu D-Max has already had a successful 2018, being crowned 'Pick-Up of The Year' at the 2018 WhatVan? Awards, 'Most Reliable Pick-Up' for 2018 by Professional Pick-Up & 4X4 magazine, 'Best Workhorse Pick-Up' for 2018 by Trade Van Driver, 'Best Pick-Up 2018' by Scottish Field, Van/Truck Brand of the year 2018 by On The Tools and most recently, Pick-up of the Year in the Commercial Fleet Awards 2018.
Tough enough for a 5 year warranty
The new Isuzu D-Max's five-year / 125,000-mile warranty comprises of a standard 36-month / 60,000-mile manufacturer's warranty and an extended warranty provided by the importer, Isuzu UK, for up to a total of 60 months or 125,000 miles (whichever occurs first).
The extended parts and labour warranty covers any defects in powertrain components or workmanship. This includes engine, transmission and driveline components and major ancillaries such as the air conditioning compressor and power steering pump.
Class Leading 3.5 Tonne towing
Isuzu UK has announced that, from the 1st July 2013, the towing capacity of the award winning Isuzu D-Max will be increased by 500 kg – adding to its already impressive list of credentials.

The increase has come as a response to customer feedback and to satisfy those who were demanding extra capacity.

All 4x4 models of the Isuzu D-Max will be able to tow a maximum braked load of 3.5 tonnes, with the new certification applying to all Isuzu D-Max pick-ups (excluding 4x2 Single Cab) registered in the UK from the 1st July 2013.

With confirmation of the new certification to tow 3.5 tonnes, the Isuzu D-Max becomes the most capable pick-up in the segment.
Video
Isuzu Groundhog Day Video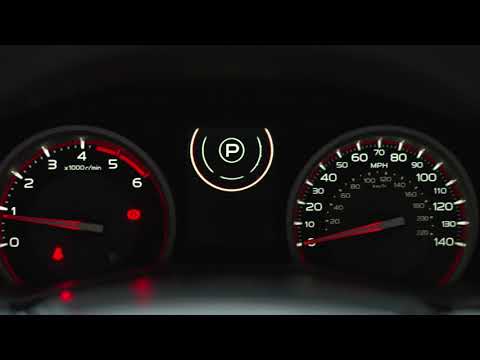 The new generation Isuzu D-Max: It Just Works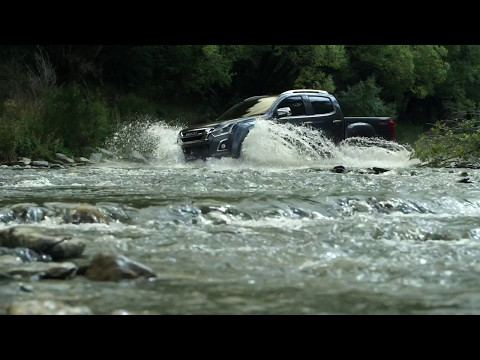 The new Isuzu D-Max RZ4E engine: Move with innovation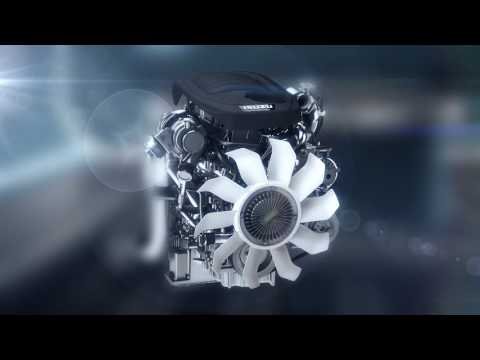 Aftersales