Hyundai i20 Hatchback
The New Generation i20 isn't just about first impressions, it's about lasting ones. It's a creation of classic understatement, where every line, curve and shadow help convey a feeling of refined simplicity.
Every interior aspect has been crafted with quality in mind, so you can enjoy a refined and comfortable environment. When you explore further, there's also ample storage room which will come in handy during family trips. It is packed with clever and intuitive features to enhance every journey, going beyondthe normal level of technology for a car in its class.
Hyundai i20 Hatchback Videos
The Hyundai i20 Premium SE - Kids Car Tours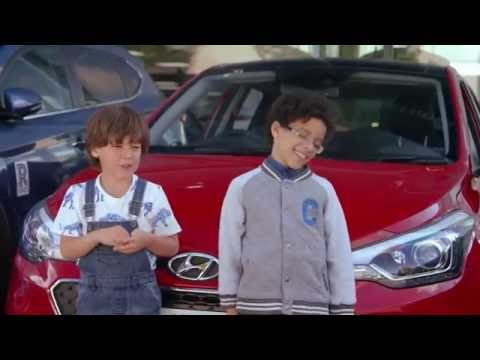 New Generation Hyundai i20 and i20 Coupe, There's room for the kids
How do you turn a small car into a spacious car?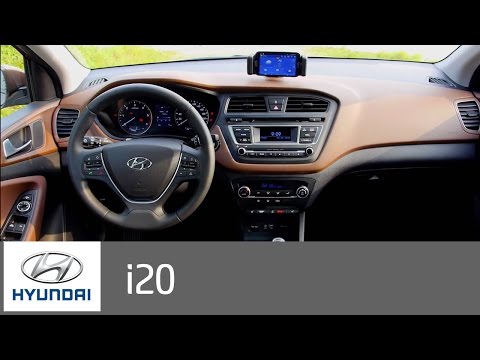 Hyundai i20 Hatchback Range & Pricelist
Engine & Trim
CO2 Emissions g/km
Insurance Group
On The Road Price
1.2 S 5dr Petrol
119
4E
£9,995


£1,915 Saving

Model info
1.2 SE 5dr Petrol
112
5E
£12,300


£1,715 Saving

Model info
1.2 SE 3dr Petrol
119
5E
£12,300


£1,715 Saving

Model info
1.2 S Air 5dr Petrol
119
4E
£12,660
Model info
1.2 Go SE 5dr Petrol
112
7E
£12,795


£1,715 Saving

Model info
1.0T GDI SE 5dr Petrol
99
10E
£13,300


£1,695 Saving

Model info
1.0T GDI Turbo Edition 5dr Petrol
104
10E
£13,430
Model info
1.2 Premium Nav 5dr Petrol
119
5E
£13,800


£1,615 Saving

Model info
1.4 SE 5dr Auto Petrol
143
9E
£13,800


£1,715 Saving

Model info
1.0T GDI Active 5dr Petrol
110
9E
£14,300


£1,820 Saving

Model info
1.2 Premium SE Nav 5dr Petrol
119
6E
£14,800


£1,615 Saving

Model info
1.0T GDI SE 3dr Petrol
107
10E
£14,995
Model info
1.4 Premium Nav 5dr Auto Petrol
148
9E
£15,300


£1,615 Saving

Model info
1.2 Premium Nav 3dr Petrol
119
5E
£15,415
Model info
1.4 Premium SE Nav 5dr Auto Petrol
148
9E
£16,300


£1,615 Saving

Model info
1.0T GDI Premium Nav 5dr Petrol
107
10E
£16,415
Model info
1.0T GDI Premium Nav 3dr Petrol
107
10E
£16,415
Model info
1.0T GDI [120] Premium SE Nav 5dr Petrol
115
11E
£17,915
Model info
1.4 CRDi Premium SE Nav 5dr Diesel
106
11E
£18,285
Model info
Nearly New Hyundai i20 Hatchback Cars
Used Hyundai i20 Hatchback Cars
Hyundai Branches
Hyundai Aftersales