SEAT Ateca

The New SUV (Sports Utility Vehicle) from SEAT that enables you to approach every day like a new day. It'll let you see things from a different perspective. Equipped with everything to help turn the ordinary extraordinary, it'll transform your daily routine into something wonderful
Boasting feel-good efficiency and equipped with state-of-the-art technology, combining urban performance with city living for a whole new driving experience. Set the perfect tone on every journey with a range of coloured ambient lighting and see the ordinary from another point of view.
SEAT Ateca Videos
The New SEAT ATECA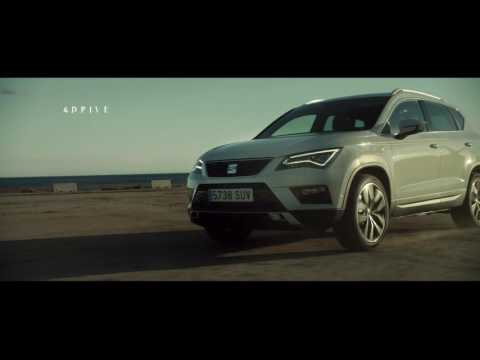 The Making of the SEAT Ateca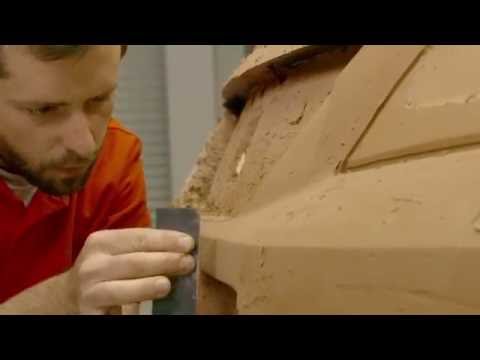 The New SEAT Ateca debut at Geneva Motor Show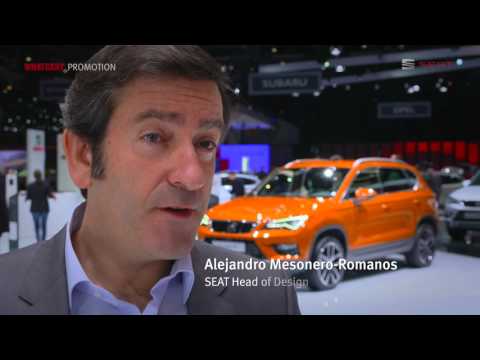 The Wait is Over. Introducing the new SEAT Ateca.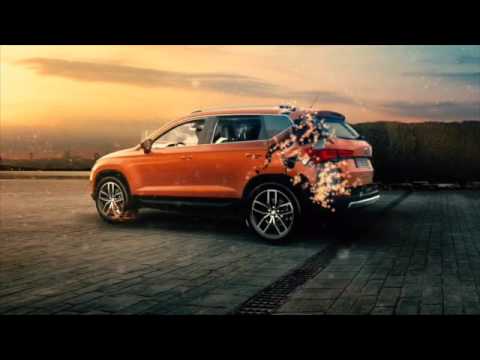 What Car? SEAT Award Winners 2018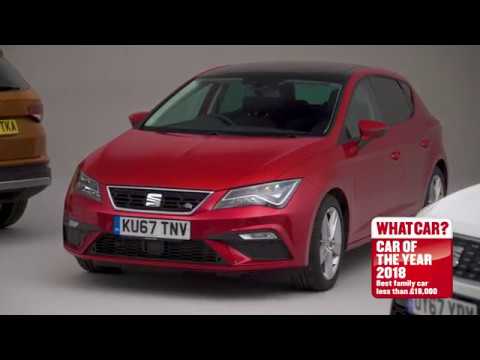 SEAT Ateca Range & Pricelist
| | | | | |
| --- | --- | --- | --- | --- |
| Engine & Trim | CO2 Emissions g/km | Insurance Group | On The Road Price | |
| 1.0 TSI Ecomotive SE [EZ] 5dr Petrol | 117 | 10E | £23,040 | Model info |
| 1.5 TSI EVO SE [EZ] 5dr Petrol | 121 | 16E | £24,750 | Model info |
| 1.0 TSI SE Technology [EZ] 5dr Petrol | 123 | 12E | £25,165 | Model info |
| 1.6 TDI SE [EZ] 5dr Diesel | 115 | 12E | £25,560 | Model info |
| 1.5 TSI EVO SE 5dr DSG Petrol | 0 | | £26,455 | Model info |
| 1.5 TSI EVO SE Technology [EZ] 5dr Petrol | 126 | 17E | £26,875 | Model info |
| 2.0 TDI SE [EZ] 5dr Diesel | 120 | 17E | £27,160 | Model info |
| 1.6 TDI SE [EZ] 5dr DSG Diesel | 128 | 11E | £27,270 | Model info |
| 1.6 TDI SE Technology [EZ] 5dr Diesel | 120 | 12E | £27,360 | Model info |
| 1.5 TSI EVO FR [EZ] 5dr Petrol | 126 | 18E | £27,460 | Model info |
| 1.5 TSI EVO Xcellence [EZ] 5dr Petrol | 126 | 18E | £28,115 | Model info |
| 1.5 TSI EVO SE Technology [EZ] 5dr DSG Petrol | 124 | 15E | £28,255 | Model info |
| 2.0 TDI SE [EZ] 5dr DSG Diesel | 119 | 17E | £28,540 | Model info |
| 1.6 TDI Xcellence [EZ] 5dr Diesel | 120 | 12E | £28,920 | Model info |
| 2.0 TDI SE Technology [EZ] 5dr Diesel | 124 | 18E | £28,960 | Model info |
| 1.6 TDI SE Technology [EZ] 5dr DSG Diesel | 128 | 12E | £29,070 | Model info |
| 1.5 TSI EVO FR [EZ] 5dr DSG Petrol | 124 | 18E | £29,165 | Model info |
| 1.5 TSI EVO FR Sport [EZ] 5dr Petrol | 126 | 18E | £29,400 | Model info |
| 1.5 TSI EVO Xcellence [EZ] 5dr DSG Petrol | 124 | 18E | £29,495 | Model info |
| 1.5 TSI EVO FR Black Edition [EZ] 5dr Petrol | 126 | 19E | £29,505 | Model info |
| 1.5 TSI EVO FR [EZ] 5dr DSG 4Drive Petrol | 149 | 15E | £29,555 | Model info |
| 1.5 TSI EVO Xcellence [EZ] 5dr DSG 4Drive Petrol | 149 | 16E | £29,875 | Model info |
| 2.0 TDI FR [EZ] 5dr Diesel | 124 | 18E | £29,990 | Model info |
| 2.0 TDI SE [EZ] 5dr DSG 4Drive Diesel | 138 | 17E | £30,160 | Model info |
| 2.0 TDI Xcellence [EZ] 5dr Diesel | 124 | 19E | £30,320 | Model info |
| 1.6 TDI Xcellence [EZ] 5dr DSG Diesel | 128 | 12E | £30,630 | Model info |
| 2.0 TDI SE Technology [EZ] 5dr DSG Diesel | 123 | 18E | £30,670 | Model info |
| 1.5 TSI EVO Xcellence Lux [EZ] 5dr Petrol | 126 | 19E | £30,705 | Model info |
| 1.5 TSI EVO FR Sport [EZ] 5dr DSG Petrol | 124 | 18E | £30,780 | Model info |
| 1.5 TSI EVO FR Black Edition [EZ] 5dr DSG Petrol | 124 | 19E | £30,885 | Model info |
| 1.6 TDI Xcellence Lux [EZ] 5dr Diesel | 120 | 13E | £31,510 | Model info |
| 2.0 TDI FR Sport [EZ] 5dr Diesel | 124 | 19E | £31,605 | Model info |
| 2.0 TDI FR [EZ] 5dr DSG Diesel | 123 | 18E | £31,700 | Model info |
| 2.0 TDI FR Black Edition [EZ] 5dr Diesel | 124 | 19E | £31,710 | Model info |
| 2.0 TDI SE Technology [EZ] 5dr DSG 4Drive Diesel | 138 | 18E | £31,960 | Model info |
| 2.0 TDI Xcellence [EZ] 5dr DSG Diesel | 123 | 19E | £32,030 | Model info |
| 1.5 TSI EVO Xcellence Lux [EZ] 5dr DSG Petrol | 124 | 19E | £32,085 | Model info |
| 2.0 TDI FR 5dr DSG 4Drive Diesel | 142 | 23E | £32,765 | Model info |
| 2.0 TSI FR [EZ] 5dr DSG 4Drive Petrol | 156 | 23E | £32,870 | Model info |
| 2.0 TDI FR [EZ] 5dr DSG 4Drive Diesel | 138 | 18E | £32,990 | Model info |
| 2.0 TSI Xcellence [EZ] 5dr DSG 4Drive Petrol | 156 | 23E | £33,120 | Model info |
| 1.6 TDI Xcellence Lux [EZ] 5dr DSG Diesel | 128 | 13E | £33,220 | Model info |
| 2.0 TDI Xcellence Lux [EZ] 5dr Diesel | 124 | 19E | £33,240 | Model info |
| 2.0 TDI FR Sport [EZ] 5dr DSG Diesel | 123 | 19E | £33,315 | Model info |
| 2.0 TDI Xcellence [EZ] 5dr DSG 4Drive Diesel | 138 | 18E | £33,320 | Model info |
| 2.0 TDI FR Black Edition [EZ] 5dr DSG Diesel | 123 | 19E | £33,420 | Model info |
| 2.0 TDI 190 FR [EZ] 5dr DSG 4Drive Diesel | 140 | 23E | £34,525 | Model info |
| 2.0 TDI Xcellence Lux [EZ] 5dr DSG Diesel | 123 | 19E | £34,620 | Model info |
| 2.0 TDI 190 Xcellence [EZ] 5dr DSG 4Drive Diesel | 140 | 23E | £34,845 | Model info |
| 2.0 TSI FR Sport [EZ] 5dr DSG 4Drive Petrol | 156 | 23E | £34,920 | Model info |
| 2.0 TSI FR Black Edition [EZ] 5dr DSG 4Drive Petrol | 156 | 23E | £35,025 | Model info |
| 2.0 TDI FR Sport [EZ] 5dr DSG 4Drive Diesel | 138 | 19E | £35,040 | Model info |
| 2.0 TDI FR Black Edition [EZ] 5dr DSG 4Drive Diesel | 138 | 19E | £35,145 | Model info |
| 2.0 TDI 190 FR Sport [EZ] 5dr DSG 4Drive Diesel | 140 | 24E | £36,140 | Model info |
| 2.0 TSI Xcellence Lux [EZ] 5dr DSG 4Drive Petrol | 156 | 23E | £36,145 | Model info |
| 2.0 TDI 190 FR Black Edition [EZ] 5dr DSG 4Drive Diesel | 140 | 23E | £36,245 | Model info |
| 2.0 TDI Xcellence Lux [EZ] 5dr DSG 4Drive Diesel | 138 | 19E | £36,345 | Model info |
| 2.0 TDI 190 Xcellence Lux [EZ] 5dr DSG 4Drive Diesel | 140 | 24E | £37,435 | Model info |
SEAT Branches
SEAT Aftersales