Nissan Micra Hatchback

With its daring design, sleek exterior, class-leading technology and outstanding driving agility, the Micra Gen5, fifth generation of its kind, stands out to offer you a driving experience unlike any other. From its sporty lines and proportions to its inspiring interior, the All New Nissan Micra embodies iconic and expressive design.
Featuring 6 speakers with 2 embedded in the driver's headrest, the all new Bose audio system brings 360° personal listening to the drivers seat: an all New Nissan Micra exclusive. All New Nissan Micra's class-leading technologies turn each ride into a stimulating journey.
Nissan Micra Hatchback Videos
Nissan Micra N-Sport: With Apple CarPlay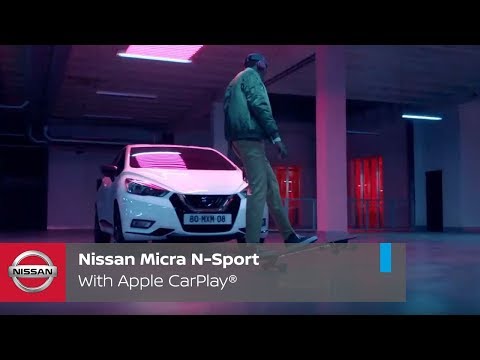 Nissan Micra N-Sport: With Intelligent Key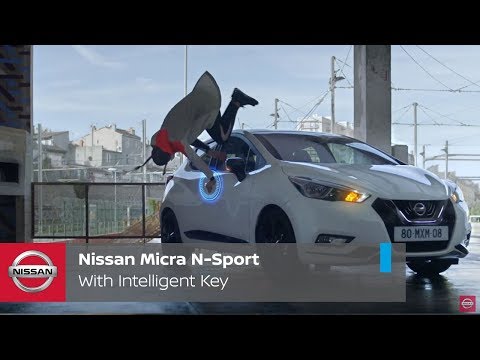 Are you an explorer?
Are you audacious?
Are you mysterious?
Are you a performer?
N-Sport: Agile. Tech. Style.
Nissan Micra Bose Personal audio system
Nissan Design Studio
The All-New Nissan Micra: Intelligent Around-View Monitor
The All-New Nissan Micra: Intelligent Trace Control
The All-New Nissan Micra: Intelligent Ride control
The All-New Nissan Micra: Intelligent Lane intervention
The All-New Nissan Micra: Intelligent Emergency Braking
Nissan Micra Hatchback Range & Pricelist
| | | | | |
| --- | --- | --- | --- | --- |
| Engine & Trim | CO2 Emissions g/km | Insurance Group | On The Road Price | |
| 1.0 IG-T 92 Visia 5dr Petrol | 103 | | £14,000 | Model info |
| 1.0 IG-T 100 Visia+ 5dr Petrol | 103 | 8E | £14,505 | Model info |
| 1.0 IG-T 100 Acenta 5dr Petrol | 104 | 8E | £15,645 | Model info |
| 1.0 IG-T 92 Acenta 5dr Petrol | 103 | | £15,970 | Model info |
| 1.0 IG-T 100 Acenta 5dr Xtronic Petrol | 113 | 5E | £16,995 | Model info |
| 1.0 IG-T 92 Acenta 5dr CVT Petrol | 108 | | £17,320 | Model info |
| 1.0 DIG-T 117 Acenta 5dr Petrol | 114 | 11E | £17,625 | Model info |
| 1.0 IG-T 100 N-Sport 5dr Petrol | 105 | 9E | £17,815 | Model info |
| 1.0 IG-T 92 N-Sport 5dr Petrol | 108 | | £18,200 | Model info |
| 1.0 IG-T 100 Tekna 5dr Petrol | 104 | 9E | £18,470 | Model info |
| 1.0 IG-T 92 Tekna 5dr Petrol | 108 | | £19,050 | Model info |
| 1.0 IG-T 100 N-Sport 5dr Xtronic Petrol | 112 | 6E | £19,165 | Model info |
| 1.0 DIG-T 117 N-Sport 5dr Petrol | 114 | 11E | £19,325 | Model info |
| 1.0 IG-T 92 N-Sport 5dr CVT Petrol | 113 | | £19,550 | Model info |
| 1.0 IG-T 100 Tekna 5dr Xtronic Petrol | 113 | 6E | £19,820 | Model info |
| 1.0 IG-T 92 Tekna 5dr CVT Petrol | 113 | | £20,400 | Model info |
Nissan Branches
Nissan Aftersales