SEAT Leon Sport Coupe
You'll love the energy of the Leon SC. It's not just an athletic version of the Leon 5DR – this Sports Coupé is something else altogether. Wider and shorter than the five door Leon, it's been designed for a precise, agile, responsive driving experience at every turn.
Nothing should get between you and enjoying your Leon SC to the max – and with high tech features to make every drive easy, safe and fun, you can simply enjoy being behind the wheel.If you're still left wanting more, then take things up a notch with the New SEAT Leon SC FR. Sports inspired FR Trim, 17" alloy wheels and a range of powerful yet efficient engines should be more than enough to get your pulse racing.
SEAT Leon Sport Coupe Videos
SEAT Leon Advert 2017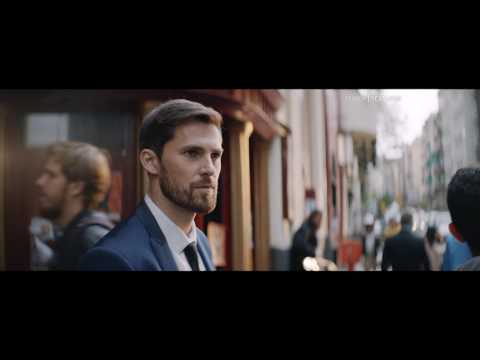 The new SEAT Leon SC
SEAT Leon Sport Coupe Range & Pricelist
| | | | | |
| --- | --- | --- | --- | --- |
| Engine & Trim | CO2 Emissions g/km | Insurance Group | On The Road Price | |
| 1.4 TSI FR Technology 3dr Petrol | 120 | 16E | £19,340 | Model info |
| 1.4 TSI FR Titanium Technology 3dr Petrol | 121 | 16E | £20,740 | Model info |
| 1.4 EcoTSI FR Technology 3dr Petrol | 114 | 19E | £21,050 | Model info |
| 1.8 TSI FR Technology 3dr Petrol | 138 | 21E | £22,000 | Model info |
| 1.4 EcoTSI FR Technology 3dr DSG Petrol | 115 | 19E | £22,400 | Model info |
| 1.4 EcoTSI FR Titanium Technology 3dr Petrol | 114 | 20E | £22,450 | Model info |
| 2.0 TDI 150 FR Technology 3dr Diesel | 112 | 21E | £22,880 | Model info |
| 1.8 TSI FR Technology 3dr DSG Petrol | 134 | 21E | £23,350 | Model info |
| 1.8 TSI FR Titanium Technology 3dr Petrol | 138 | 22E | £23,400 | Model info |
| 1.4 EcoTSI FR Titanium Technology 3dr DSG Petrol | 115 | 20E | £23,800 | Model info |
| 2.0 TDI FR Technology 3dr Diesel | 118 | 23E | £23,870 | Model info |
| 2.0 TDI 150 FR Titanium Technology 3dr Diesel | 112 | 22E | £24,280 | Model info |
| 1.8 TSI FR Titanium Technology 3dr DSG Petrol | 134 | 22E | £24,750 | Model info |
| 2.0 TDI FR Technology 3dr DSG Diesel | 120 | 24E | £25,220 | Model info |
| 2.0 TDI FR Titanium Technology 3dr Diesel | 118 | 24E | £25,270 | Model info |
| 2.0 TDI FR Titanium Technology 3dr DSG Diesel | 120 | 24E | £26,620 | Model info |
| 2.0 TSI Cupra 300 3dr Petrol | 158 | 33E | £30,155 | Model info |
| 2.0 TSI Cupra 300 3dr DSG Petrol | 153 | 36E | £31,545 | Model info |
SEAT Branches
SEAT Aftersales