Countdown to road tax changes
GREAT WALL STEED PICK-UP RANGE
Double Cab S 4x4
Quality and reliability
Range from*
£14,718
View range
Arrange a demo
Double Cab Tracker 4x4
Versatile load-lugger
Range from*
£15,718
View range
Arrange a demo
Double Cab SE 4x4
Durable both on- and off-road
Range from*
£16,718
View range
Arrange a demo
Typically Steed
Available in 3 versions - S, SE and Tracker - the Steed is an impressive durable and versatile load-lugger thanks to its 'on-demand' part-time, four-wheel-drive system and free-spinning EURO5 2.0 Litre diesel engine. The water-cooled 1,996 cc power plant is fitted with a CAC (charge air cooled) intercooler system, state-of-the-art glow plug technology and a variable-geometry turbocharger (VGT).
The Steed comes with a host of standard features typically offered only as high-cost options on competitor models, including 16-inch alloy wheels, daytime running lights, remote central locking, a Thatcham-approved Category 1 alarm, electric windows all round, air-conditioning, heated front seats and a double-din Alpine CD/radio with USB/MP3 and Bluetooth connectivity and steering wheel mounted audio controls. An auto dimming rear view mirror is also now standard.
The only pick-up to carry a 6 year warranty
Great Wall are so confident in the quality and reliability of the Steed pick-up that they offer a 6 year warranty, which is extended to the first owner and all subsequent owners of the vehicle during the warranty period.
Great Wall 6 year/125,000 mile warranty comprises of the 3 year / 60,000 Standard Limited Manufacturer's Warranty with an extended 3 year / 125,000 mile (whichever comes sooner) Extended Powertain Warranty provided by Great Wall Motor Distributors (UK) Ltd. The Extended Powertrain Warranty applies to vehicles registered from 1st April 2013. The Great Wall Extended Limited Warranty is extended to the first owner and all Subsequent owners of the vehicle during the warranty period.
2.5 Tonne towing capability
Carrying capacity compares very well with established pick-up rivals as the cargo bed measures 1,380 mm x 1,460 mm x 480 mm (length, width, depth). The Steed has a maximum payload of 1,050 kg and is now certified in the UK to tow 2.5 tonnes with a 'braked' trailer.

The increase in towing from 2.0 tonnes followed independent tests at the Millbrook Proving Ground in 2013 where it was put through stringent tests by an independent team of engineers and consultants, subsequently resulting in the Steed being fully validated by the Vehicle and Operator Services Agency (VOSA).

The Steed's capabilities as a durable and versatile load-lugger, both on- and off-road, is impressive, but don't just take our word for it. Arrange a demo now.
Video
8 reasons to own a Great Wall Steed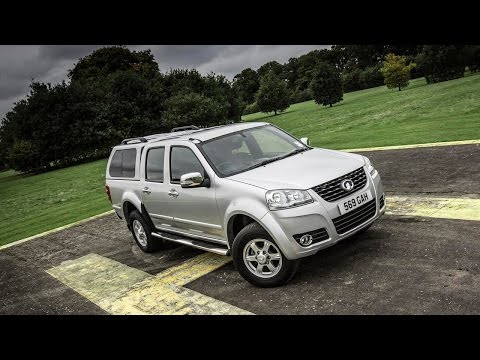 AutoTrader: Great Wall Steed Review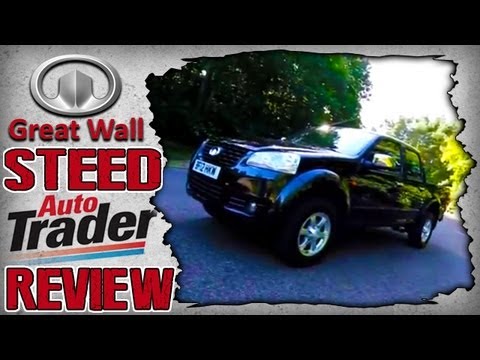 The Great Wall Steed Tracker: A Perfect Rural Machine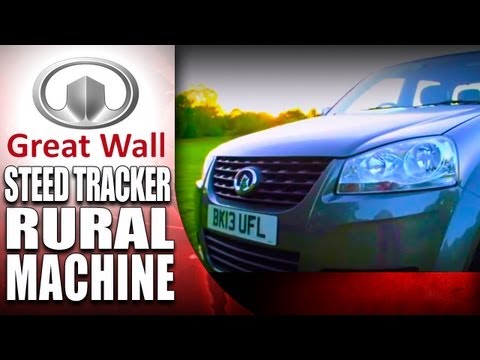 Great Wall Steed: Satisfied Owners - A Personal Insight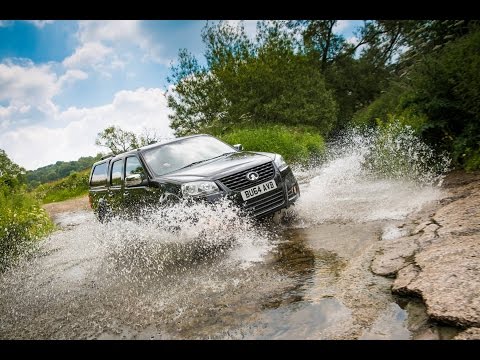 USED PICK-UPS
Aftersales