Peugeot New Traveller
Enjoy a fresh approach to travelling in luxury with the Peugeot Traveller MPV. Distinct design, expert handling, BlueHDi diesel engines, elegance and premium comfort all work in harmony to offer you relaxing and comfortable journeys.
Under the bonnet of the Peugeot Traveller is the BlueHDi diesel engine, combining enhanced driving comfort with optimal fuel consumption and CO₂ emissions.The powerful BlueHDi 180 hp EAT6 automatic engine makes for a highly pleasurable drive, with a 6-speed fully automatic gearbox and Quickshift technology. Enjoy swift gear changes, fluid drivability and optimal CO₂ emissions, all under the hood of this Peugeot MPV.
Peugeot New Traveller Videos
Peugeot Traveller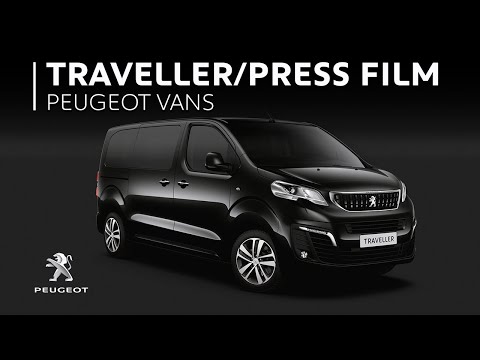 Peugeot Traveller | 360 Interior
Peugeot New Traveller Range & Pricelist
| | | | | |
| --- | --- | --- | --- | --- |
| Engine & Trim | CO2 Emissions g/km | Insurance Group | On The Road Price | |
| 1.6 BlueHDi 95 Business Compact 5dr Diesel | 144 | 11E | £29,205 | Model info |
| 1.6 BlueHDi 95 Active Compact 5dr Diesel | 144 | 11E | £29,375 | Model info |
| 1.6 BlueHDi 95 Business Compact [9 Seat] 5dr Diesel | 144 | 11E | £29,905 | Model info |
| 1.6 BlueHDi 95 Business Compact 5dr ETG6 Diesel | 139 | 12E | £30,000 | Model info |
| 1.6 BlueHDi 95 Active Compact 5dr ETG6 Diesel | 135 | 11E | £30,170 | Model info |
| 1.6 BlueHDi 115 Business Compact 5dr Diesel | 137 | 15E | £30,220 | Model info |
| 1.6 BlueHDi 115 Active Compact 5dr Diesel | 133 | 15E | £30,390 | Model info |
| 1.6 BlueHDi 95 Active Compact [8 Seat] 5dr Diesel | 144 | 11E | £30,455 | Model info |
| 1.6 BlueHDi 95 Business Compact [9 Seat] 5dr ETG6 Diesel | 139 | 12E | £30,700 | Model info |
| 1.6 BlueHDi 95 Business Standard 5dr ETG6 Diesel | 139 | 12E | £30,700 | Model info |
| 1.6 BlueHDi 95 Active Standard 5dr ETG6 Diesel | 139 | 11E | £30,870 | Model info |
| 1.6 BlueHDi 115 Business Compact [9 Seat] 5dr Diesel | 137 | 15E | £30,920 | Model info |
| 1.6 BlueHDi 115 Business Standard 5dr Diesel | 137 | 15E | £30,920 | Model info |
| 1.6 BlueHDi 115 Active Standard 5dr Diesel | 137 | 16E | £31,090 | Model info |
| 1.6 BlueHDi 95 Active Compact [8 Seat] 5dr ETG6 Diesel | 135 | 11E | £31,250 | Model info |
| 1.6 BlueHDi 95 Business Standard [9 Seat] 5dr ETG6 Diesel | 139 | 12E | £31,400 | Model info |
| 1.6 BlueHDi 115 Active Compact [8 Seat] 5dr Diesel | 133 | 15E | £31,470 | Model info |
| 1.6 BlueHDi 115 Business Standard [9 Seat] 5dr Diesel | 137 | 15E | £31,620 | Model info |
| 1.6 BlueHDi 95 Active Standard [8 Seat] 5dr ETG6 Diesel | 139 | 11E | £31,950 | Model info |
| 1.6 BlueHDi 115 Active Standard [8 Seat] 5dr Diesel | 137 | 16E | £32,170 | Model info |
| 2.0 BlueHDi 150 Business Standard 5dr Diesel | 139 | 22D | £32,400 | Model info |
| 2.0 BlueHDi 150 Active Standard 5dr Diesel | 139 | 22E | £32,570 | Model info |
| 2.0 BlueHDi 150 Business Standard [9 Seat] 5dr Diesel | 139 | 22D | £33,100 | Model info |
| 2.0 BlueHDi 150 Active Standard [8 Seat] 5dr Diesel | 139 | 22E | £33,650 | Model info |
| 2.0 BlueHDi 150 Allure Compact 5dr Diesel | 139 | 21E | £38,105 | Model info |
| 2.0 BlueHDi 150 Allure Compact [8 Seat] 5dr Diesel | 139 | 21E | £38,105 | Model info |
| 2.0 BlueHDi 150 Allure Standard 5dr Diesel | 139 | 21E | £38,805 | Model info |
| 2.0 BlueHDi 150 Allure Standard [8 Seat] 5dr Diesel | 139 | 21E | £38,805 | Model info |
| 2.0 BlueHDi 150 Business VIP Standard 5dr Diesel | 147 | 22E | £39,445 | Model info |
| 2.0 BlueHDi 180 Allure Compact 5dr EAT6 Diesel | 151 | 23E | £40,755 | Model info |
| 2.0 BlueHDi 180 Allure Compact [8 Seat] 5dr EAT6 Diesel | 151 | 23E | £40,755 | Model info |
| 2.0 BlueHDi 180 Allure Standard 5dr EAT6 Diesel | 151 | 24E | £41,455 | Model info |
| 2.0 BlueHDi 180 Allure Standard [8 Seat] 5dr EAT6 Diesel | 151 | 24E | £41,455 | Model info |
| 2.0 BlueHDi 180 Business VIP Standard 5dr EAT6 Diesel | 147 | 24E | £41,810 | Model info |
Peugeot Branches
Peugeot Aftersales